Ci.A.Gi.: the air compressed production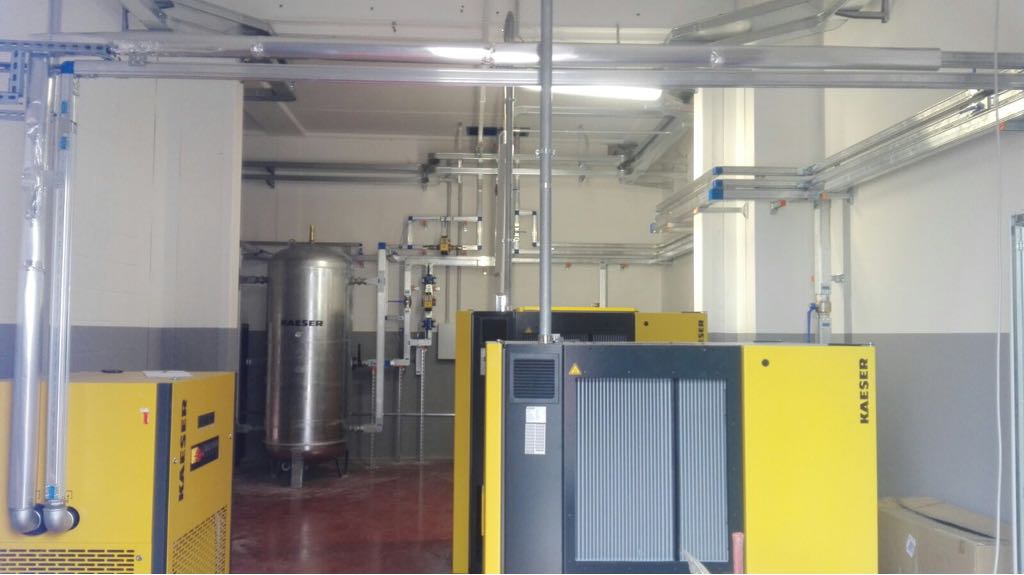 The production of compressed air is a step of basic importance during the design stage of a compressors room. When we think about the production of air, we do focus first on six key points, around which we design the compressors room:
Energy analysis
It this first stage we wonder how much our costumer and how much he could safe. Than we do a technical analysis of the existing situation by identifying losses and leakage of energy. Ensure the need of air of each costumer requires the urge to set up a technical compartment that has to be safe, flexible and at low operating costs.
Intervention scenarios
Then we decide which are the possible solutions to get the highest possible energy saving, identifying the intervention scenarios, quantifying savings, consumptions and time of amortization of the intervention.
Executive project
The aim is the one to reduce the losses of energy and the energy consumptions, respecting the air need required by the costumer giving a personalized solution and ensuring reliability and durability.
Installation
This is a crucial moment in order to ensure optimal performances. For this reason, we provide our technicians with all the information and the appropriate means which are necessary for an installation to the letter.
Putting into service
Designers and technicians follow the set-up and the starting of the system. At this point the compressor room is launched.
Manage and monitoring
To all our costumers we provide an accurate real time monitoring service and a preventive maintenance service. In this way, the optimal performances of the compressors room are ensuring over time. Our compressors rooms are actually connected to the company management system and managed by SAM 4.0 technology
Maximum safety and duration. Maximum energy efficiency over time. Times and costs optimized.
Energetic check-up in the continuity and report service of installation functionality. These are the guarantees that CiAGi undertakes to provide to each one of its customers, and for every compressors room that we are being commissioned.