The distribution of the compressed air according to CiAGi philosophy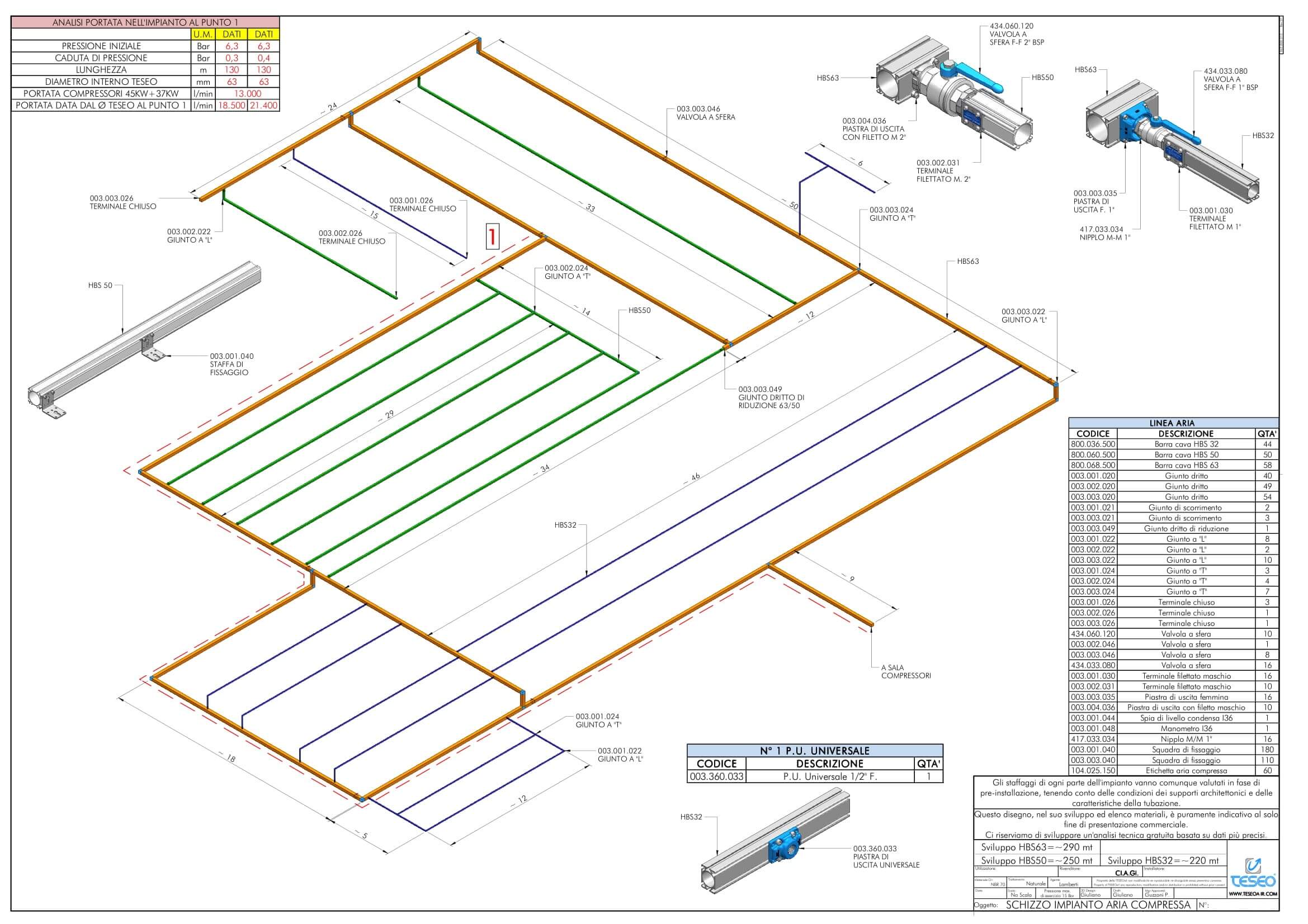 Is demonstrated that a distribution system not properly designed is the first cause of inefficiency in a compressed air system. We know it well, that having an inefficient distribution system may lead to high consumption of electric energy, low productivity and inferior performances of the instruments that use the air. Points to which should be pay close attention in order to get an optimum distribution system are the followings:
Pressure drop
In order to minimize the pressure drop, a correct design of the system is essential. First of all, it is crucial to find the appropriate sizing of its components. The major pressure drop occurs generally at the points of connection. These areas should therefore examined with even higher accuracy. Even the choice of the material is determinant to ensure the success of the distribution system: our choice is moving towards plumbing made with materials at low coefficient of friction such as aluminum which can ensure low pressure drop and consequently less energy expenditure.
Air losses
We should bear in mind that air compressed distribution systems older than five years, shall accuse losses up to 25% of the air produced. For this reason, CI.A.GI. considers as really important the interventions of improvement and modernization of the distribution systems, in order to guarantee to our costumers high standards of performances even in the long period.
Easy installation and modifications
The best choice, according to our philosophy, is the one to opt to a light and modular distribution system, that can be easily modify if the need of compressed air were to change, and which components can be re-use.
These are the main issues to which we pay the utmost attention. In order to achieve the best quality of the air compressed, CIAGI has been choosing for several years aluminum plumping by TESEO, that thanks to their technical characteristics and modern design allows to reduce energy waste and increase the efficiency by allowing at the same time to make any modification or extensions in a few minutes.